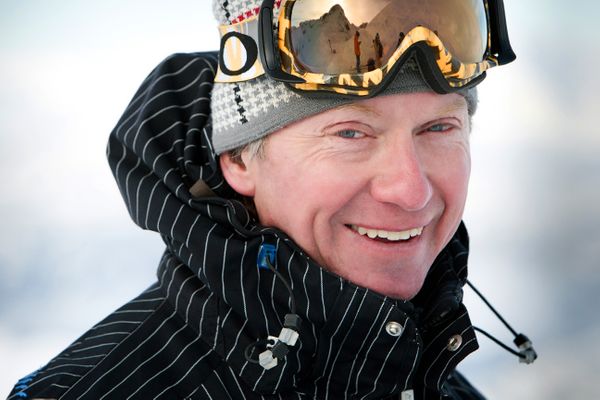 Paul Morrison
I have made British Columbia and Whistler my home since leaving Ontario as a teenager directly out of high school. Addicted to the notion of being a skier and a photographer, I returned east briefly to attend Oakville, Ontario's Sheridan College, studying it's well regarded Applied Photography program. As soon as possible, I sped westward once more, in an old converted van stopping in Banff long enough to get some serious frostbite. Forging ever west, I soon found Whistler's milder climate, taller forests and deeper snow much to my liking.
First I had to learn to ski well enough to carry a heavy camera pack. Eventually Whistler Mountain offered a contract to shoot for their brochures and advertising needs. Now, over thirty years past, I continue to shoot for WhistlerBlackcomb as Senior Photographer.
Over time, my work has appeared all major ski publications and a wide variety of other publications. With nearly 200 covers to my credit, I continue to be a Senior Photographer for Canada's Skier Magazine.
While skiing has been the main focus of my work over these many seasons of change, landscape, nature and mountain biking offer an infinite variety to a photographer's journey.
I hope you enjoy visitng this portfolio of my work.